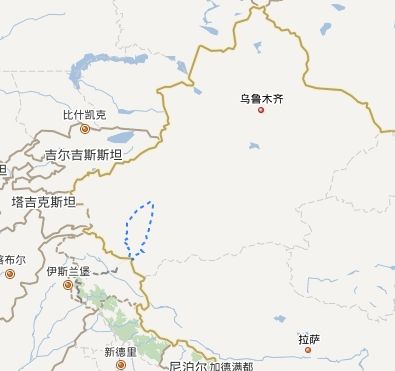 The marked area with blue color is Pishan county struck by A 6.5 magnitude earthquake, July 3, 2015.
Three people were killed after a 6.5 magnitude earthquake hit Hotan Prefecture in Northwest China's Xinjiang Uygur autonomous region on Friday morning, with another 20 injured, the prefecture's earthquake prevention authorities said.
The quake rocked Pishan County at 9:07 a.m., with epicenter monitored at 37.6 degrees north latitude and 78.2 degrees east longitude. The quake struck at a depth of 10 km, according to the China Earthquake Networks Center (CENC).
Li Hua, a worker at a state-owned farm in Pishan, told Xinhua that he strongly felt the quake at his home on the fourth floor and the jolt lasted about a minute. "I'm feeling dizzy,"
Shortly after the quake, several minor quakes measuring between 3.0 and 4.6 magnitude rocked the area, according to the CENC.
Located at the southernmost part of Xinjiang, Pishan is about 1,800 kilometers away from the regional capital of Urumqi and covers 39,700 square kilometers.
With a population of 258,000, the county is mainly inhabited by Uygur ethnic minorities.