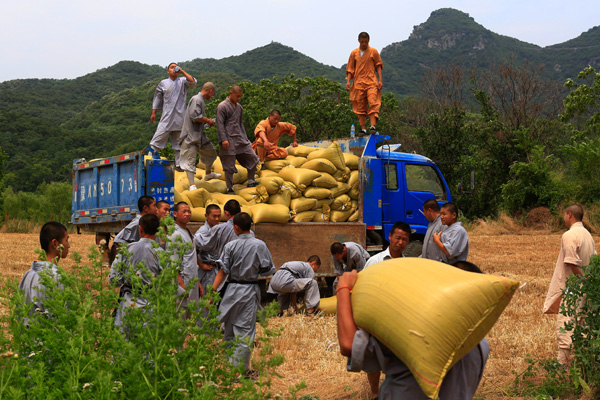 Monks from the Shaolin Temple, renowned for martial arts, harvest wheat from a field near the temple in Henan province, June 14.
Amid practicing kung fu and meditation, monks from the famed Shaolin Temple in Dengfeng are busy harvesting wheat this month, as China prepares for this year's bumper crop.

The temple has more than 8 hectares of land that is expected to produce 50,000 kg of wheat this year. The yield is not only enough to support 400 monks for a whole year, but also able to help poor families.
"The combination of farming and meditation is also a practice of Buddhism, as it is good for the Temple and for other people as well," the monk in charge of the farm said.