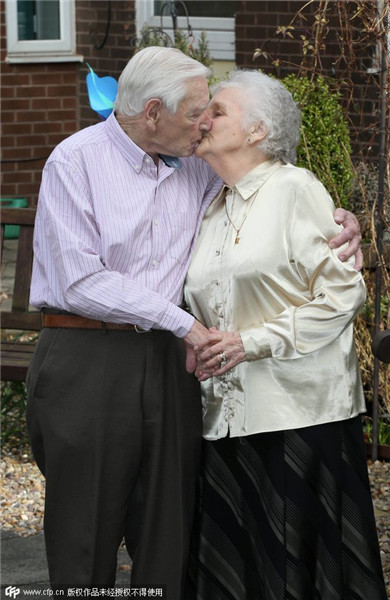 Geoff Poulter, left, 94, and Joan, 90, celebrate their 70th wedding anniversary in Elland, West Yorkshire, England.
A couple in England are celebrating 70 years of marriage - sparked by a dropped photo and kept alive during World War II with a staggering 1,400 love letters.
Devoted Joan and Geoff Poulter were brought together by a black and white photo Joan dropped at a dance in 1940 when she was just 16 and Geoff was 20. He then served with the Royal Air Force and survived more than 400 flights over dangerous territories including the D-Day beaches and Japan. They kept in touch by mail during the six years of the conflict and in one letter Geoff proposed to Joan in 1943.
The pair tied the knot at Clayton West's Congregational Church in Yorkshire in 1945, on one of Geoff's leave breaks.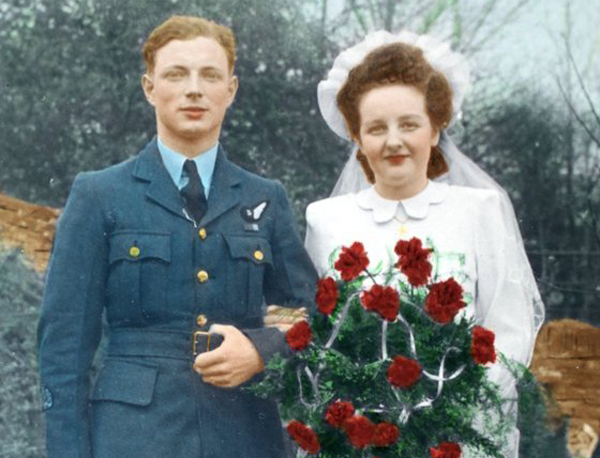 Geoff, left, and Joan on their wedding day.