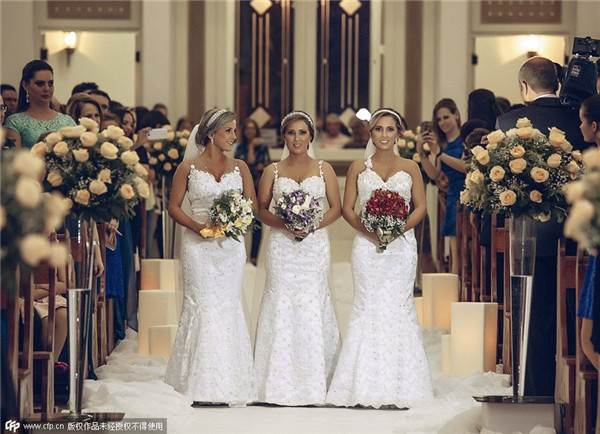 Rafaela, Rocheli and Tagiane Bini wed Rafa Rafael, Gabriel, and Eduardo Thome, respectively, in a joint wedding ceremony at Catedral Nossa Senhora Aparecida in Passo Fundo last month, fulfilling their childhood dream of walking down the aisle together.
The 29-year-old trio wore identical white mermaid gowns with similar hairstyles and makeup. The only distinction was the color of their bouquets: yellow for Rafaela, blue for Rocheli and red for Tagiane.
They were followed by 18 bridesmaids and pageboys, who were dressed in different colors, depending on which bride they were representing.